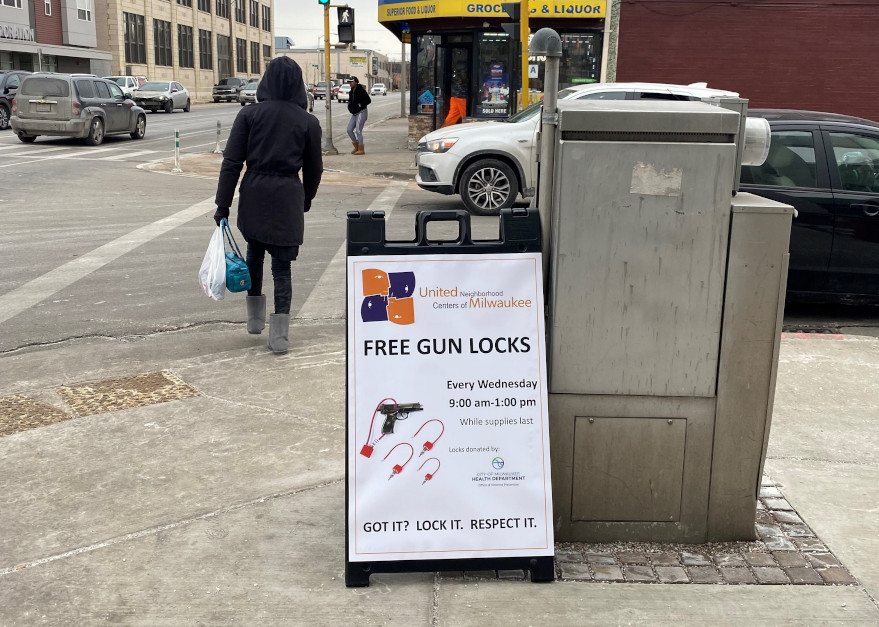 Gun Lock Distribution
According to American Academy of Pediatrics (AAPP), an estimated 4.6 million kids live with unlocked, loaded guns. Unintentional shootings happen to children of all ages, but the risk of accidental death is 4 times higher in homes with guns. The Journal of the American Medical Association (JAMA) – Pediatrics estimates if 1/2 of the households with children that contain at least one unlocked gun switched to locking their guns, 1/3 of youth gun suicides and unintentional death could be prevented.

UNCOM is proud to stand with our partners at the City of Milwaukee Mayor's Office, the Office of Violence Prevention, the Milwaukee Police Department, the Milwaukee Fire Department and many community members to distribute gun locks across the City.
Gun locks will be distributed at the following UNCOM Locations:
United Neighborhood Center of Milwaukee (UNCOM) home office
1609 W. North Avenue
Wednesdays 9am – 1pm and as needed
http://uncom-milw.org
City on a Hill
2224 W. Kilbourn Avenue
At Health Outreach events the second Saturday of each month.
http://cityonahillmke.org
Milwaukee Christian Center
807 S. 14th Street
At food pantry, Mon-Thursday 1-3pm.
https://mccwi.org
Neighborhood House of Milwaukee
2819 W. Richardson Place, 53208
At the food pantry on Wednesdays 3-6 pm and Thursdays 4-6 pm
plus at daily pick up 7:30 -9:30 am and 3-7 pm.
https://neighborhoodhousemke.org
Neu-Life Community Development
2014 W. North Avenue, 53205
As requested.
https://www.neu-life.org
Silver Spring Neighborhood Center
5460 N 64th Street, 53218
As requested.
https://www.ssnc-milw.org